THE LATEST RECS FROM YOUR COMMUNITY
HOW IT WORKS
MAKE SOME RECS
Browse through TV shows and movies or find a great restaurant you love. Then give it a rating. Share your recommendations with friends via text or to social media when you just gotta tell the world about it.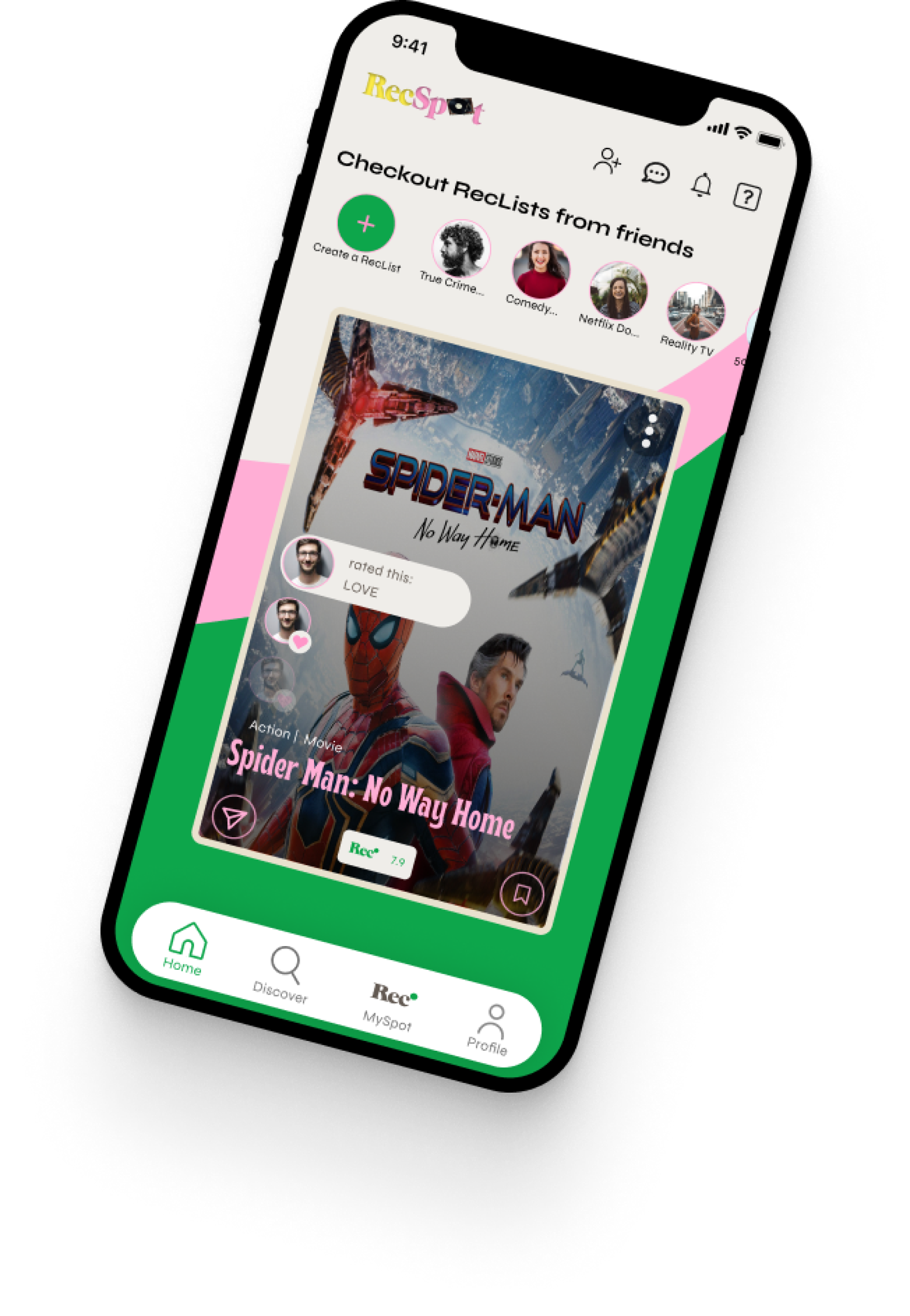 FIND NEW MOVIES, SHOWS AND EATS
Invite your friends to share their favorites on RecSpot. Soon you will all discover great stuff you never knew existed like the new sushi spot in the neighborhood or that indie flick that flew under the radar.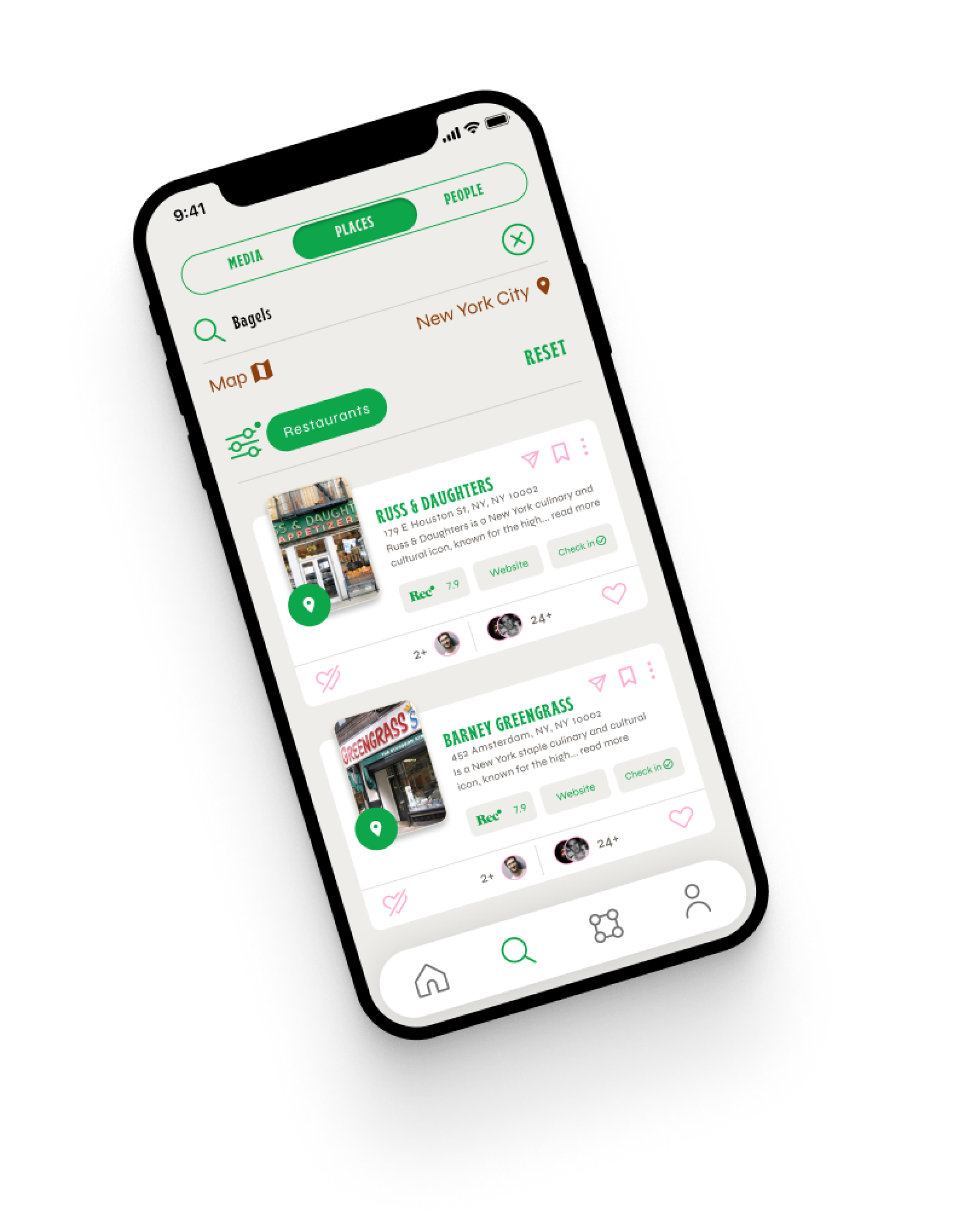 DISCOVER
Find your next favorite movie, TV show or place
MEDIA
PLACES
Discover movies, TV, restaurants, friends, and more on RecSpot
Action
Adventure
Animation
Comedy
Crime
Documentary
Drama
Family
Fantasy
History
Horror
Music
Mystery
Romance
Science Fiction
TV
Movie
Thriller
War
Western